About the story
It's 1955 and Delores Sarjeant has just found her calling: taking pictures of the gorgeous Sammi Brill. Sammi got her start in modeling working for Delores's dad, the famous pin-up painter Gael Sarjeant. Delores and Sammi have a special rapport, creating some of the most indelible, iconic images of the fifties. Delores knows just the way to bring a flush to Sammi's cheek before turning the camera on her.
Too bad Gael is going to explode if Delores tries to sell any of those photos. And Sammi won't sign a model release. And Delores is living in her parent's house, about to turn thirty, with no way to support herself. She has to choose: stability with the long-term partner she spurned, or independence and heart-racing excitement with Sammi?
California Four O'Clock is a stylish, gripping family drama set in mid-century Los Angeles. It's about painting vs. photography, queer identity in a time of great repression, California's car obsession, and that big bang moment of culture being forged by a shutter click. It's about about daughters and fathers, daughters and mothers, lovers and partners, and what it's like to fight the ghost of a self you haven't yet outgrown.
About the book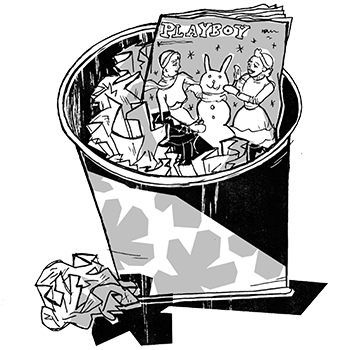 California Four O'Clock is a beautifully designed hardbound book, produced in a limited edition of 500 copies.
It has an illustration at the top of every chapter by the incredbile Vicki Nerino, full-color wraps also illustrated by her, and a lush interior, designed for both a great reading experience, and as an object in of itself.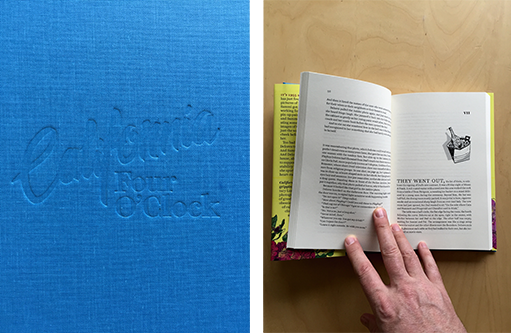 California Four O'Clock was funded by a successful Kickstarter campaign in March of 2015. 294 people came together to raise $12,786 to fund this small run of the book. Once these copies are gone, there are no plans to produce more. Make sure you get your copy!
Interview with the author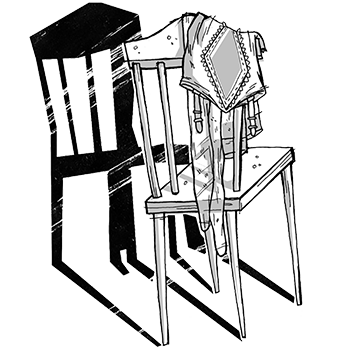 Q: Why did you write about Pin-ups?
A: After three of my friends, independently, hired photographers to shoot pin-up or boudoir photos of themselves, I was curious about the appeal of the pin-up, especially to women. For my friends, modeling for their own photos where they controlled the experience, it was a way to express their sexuality, without the stigma of more modern sexual expressions. As the public gaze of male sexuality turned to Playboy and other nudie magazines, and then to harder pornography in the 70s and beyond, women in the 80s who were interested in fashion and vintage culture could safely adopt the pin-up as an avatar, largely without repercussion. I wrote an essay on this, published on Medium.com.
Additionally, two historical figures captured my attention: Bunny Yeager, who started as a model and then turned the camera around to shoot iconic photos of Bettie Page, and others. She was the first woman to have photographs published in Playboy, and made a living as a woman in a very male-dominated field.
Second, Gil Elvgren, whose lush, bright, healthy American women were rendered with a kind of luxuriant glow. His painting style was unique and remarkable, both for its almost neon-brightness, but also for its sumptuous tones and careful rendering. His output was amazing, and his pay, from advertising to his contract with publisher Brown & Bigelow, was legendary for its time.
Both of these artists — commercial artists, to put a fine point on it — embodied one of the biggest artistic struggles of the 20th century: painting vs. photography.
With this grounding, the story of the characters came together very quickly.
Q: Why did you publish on Kickstarter?
A: I'm a designer, and I wanted to make a little jewel, a special-edition of a book to my specifications. I also knew, as a man writing about lesbian queer culture in the 50s — even being queer myself, but presenting very much as a straight man — that I was a bit of a hard sell to a traditional publisher. I decided to launch the book in such a way where I could guide the experience, and, for better or worst, present the book that I wanted in a limited way, for a select few. Thankfully, I struck a chord, and I raised $12,785 to make the hardcover.
A digital edition followed in 2016, widely available through Amazon and iTunes.